As close to Manhattan as you can get… without actually being in Manhattan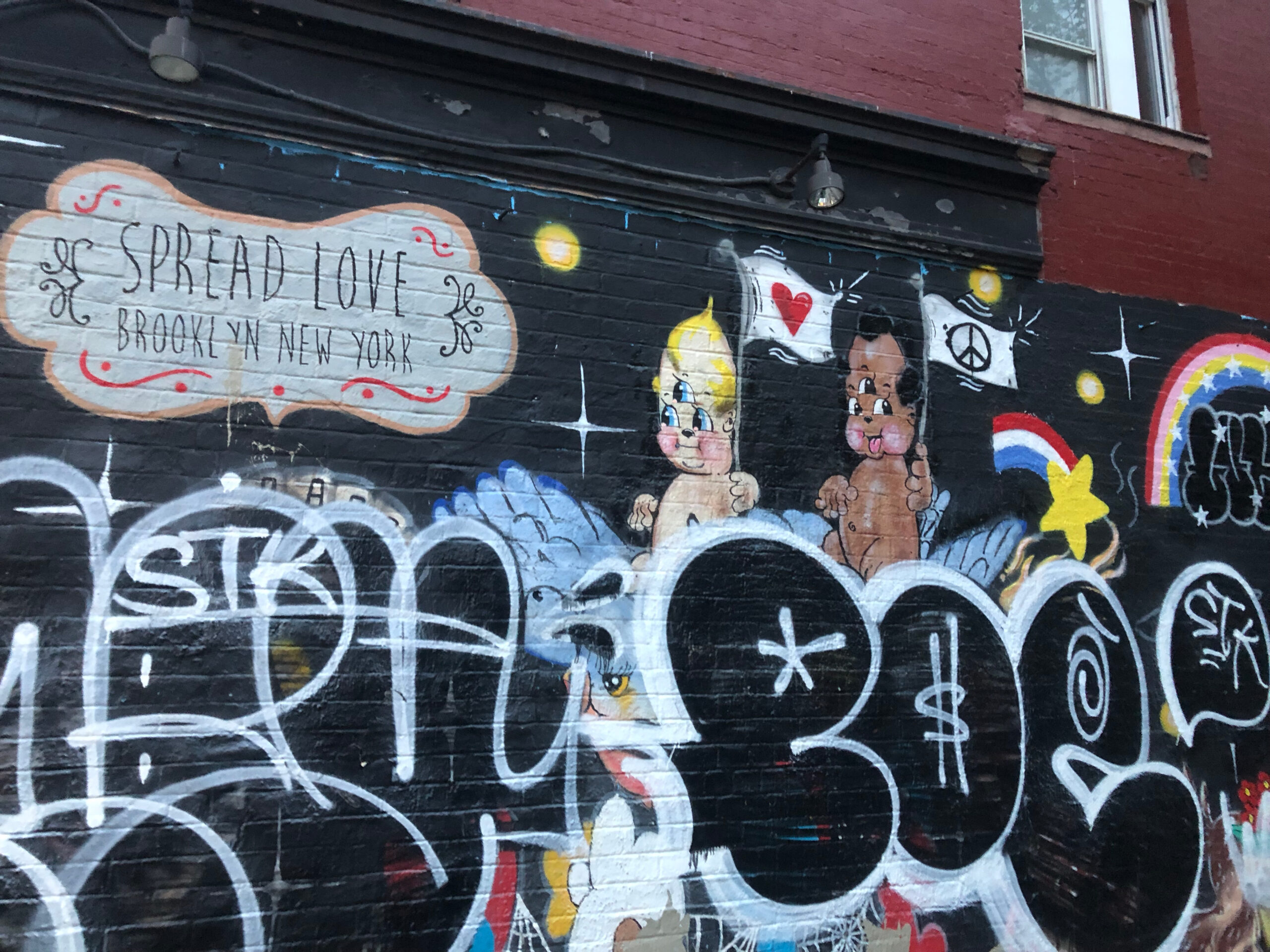 A weekend in Williamsburg.
When I describe where I live I always tell people it's closest to Manhattan without actually being in Manhattan. Every day I return from classes in the city over the Williamsburg Bridge and settle in Williamsburg, which offers respite from the hustle and bustle of Manhattan while having everything you could want.
My favorite thing about my neighborhood is that every time I step outside I find a new place or see something I've never seen before. The other day, my brother and I were looking for a restaurant in the neighborhood for lunch and we found a Polish restaurant, Dziupla, a block from my apartment, which I had never noticed. Another day, walking home from the subway station, I discovered a martial arts studio around the corner from a smoking room I frequent. Part of this experience is down to my general obliviousness to the world around me, but it's also the charm of the neighborhood I live in. It's a whole exciting world contained within a few square kilometres.
In order to paint a picture of my Williamsburg experience, I'll describe my perfect day in the neighborhood. I'm a caffeine addict, so my first move of the day is always coffee. Like most neighborhoods in New York, there are about 1,000 cafes every two blocks, but I have a few favorites. If it's a weekend and I have free time, I go to my favorite café, Oslo, located on Roebling Avenue. Their mocha latte is to die for, and the ability to add a second double shot makes it absolutely delicious. If it's a busy day when I have class, I head to Martha's Country Bakery, one of my most visited places in the neighborhood. On weekdays they have a breakfast special where any pastry is free with the purchase of an espresso drink, saving time when I'm rushing to class. Aside from its weekday special, Martha's is my friends and I's go-to place when we're looking to celebrate or treat ourselves. Almost every time my best friend comes over to my house, we go to Martha's to grab some desserts to share. Slowly but surely, we go through the menu, recording each new dessert we try. We've tasted over 30 items over the months we've been there, and we haven't tried them all yet. Topping the list are Caramel Mousse Cake, Black Forest Cake, and Three Berry Pie.
After grabbing a coffee, I usually walk around the neighborhood and frequent some of the local stores. One of my favorite stores in the neighborhood is Mother of Junk, a home goods store on Driggs Avenue. Mother of Junk is essentially a large warehouse filled with miscellaneous merchandise: piles of paintings, posters and stained glass fill the front of the store, while standing shelves filled with glasses, figurines, candlesticks and more occupy the front of the store. back, all conveniently sorted by Color. Bins of vintage sports cards, photos, buttons, handles and other things are placed in the middle. It's the perfect place to take a stroll on your days off, because you'll always find something interesting. If you decide to visit Mother of Junk, be prepared to navigate the maze of narrow aisles and overcrowded shelves; Although shopping there when it's packed with people is tricky, it's worth the trip as I always leave Junk with a new treasure. If you're looking for a more traditional thrift store, you should head to 8th Street on Driggs Avenue where you'll find Buffalo Exchange and Monk Vintage, two clothing stores with plenty to offer. If you have the patience to wade through a maze of stuff, Monk Vintage is the place for you. They have two locations around the corner from each other, each filled to the brim with unique items. Next door to Monk is Buffalo Exchange, a popular and always busy store that carries fashionable pieces sold by other customers.
Williamsburg is the perfect place for a shopaholic like me because every Saturday Artists and Fleas, an outdoor market inside an empty building where artists sell wares, comes to the neighborhood. Walking around the space is a great way to spend the day and discover the neighborhood. Another option is to stroll down Bedford Avenue and check out the street vendors selling jewelry, clothing, accessories, and homewares.
The shopping opportunities and the divine food are some of the main reasons I love where I live. The best thing about Williamsburg is that everything you could want is available nearby. When I'm craving pizza, I wander around the corner to Joe's, a neighborhood institution that's always open and never disappoints. If I'm craving Asian food, I'll have a combo roll from Ako Sushi or Mr. Bao's dumplings and sautéed green beans. When I'm looking for something light, I grab my favorite sandwich at my favorite bodega, Joe's Busy Corner. No matter my mood, there's something to satisfy my craving.
Recently, with the possibility of a rent hike looming, my roommate and I considered moving from Williamsburg. While he insists that we look for an apartment in another neighborhood, I can't stand the idea of ​​leaving. Before, I thought I would always stay in Manhattan, but now that I'm here, I can't imagine living anywhere else.