BigBadToyStore Sponsor News – September 15th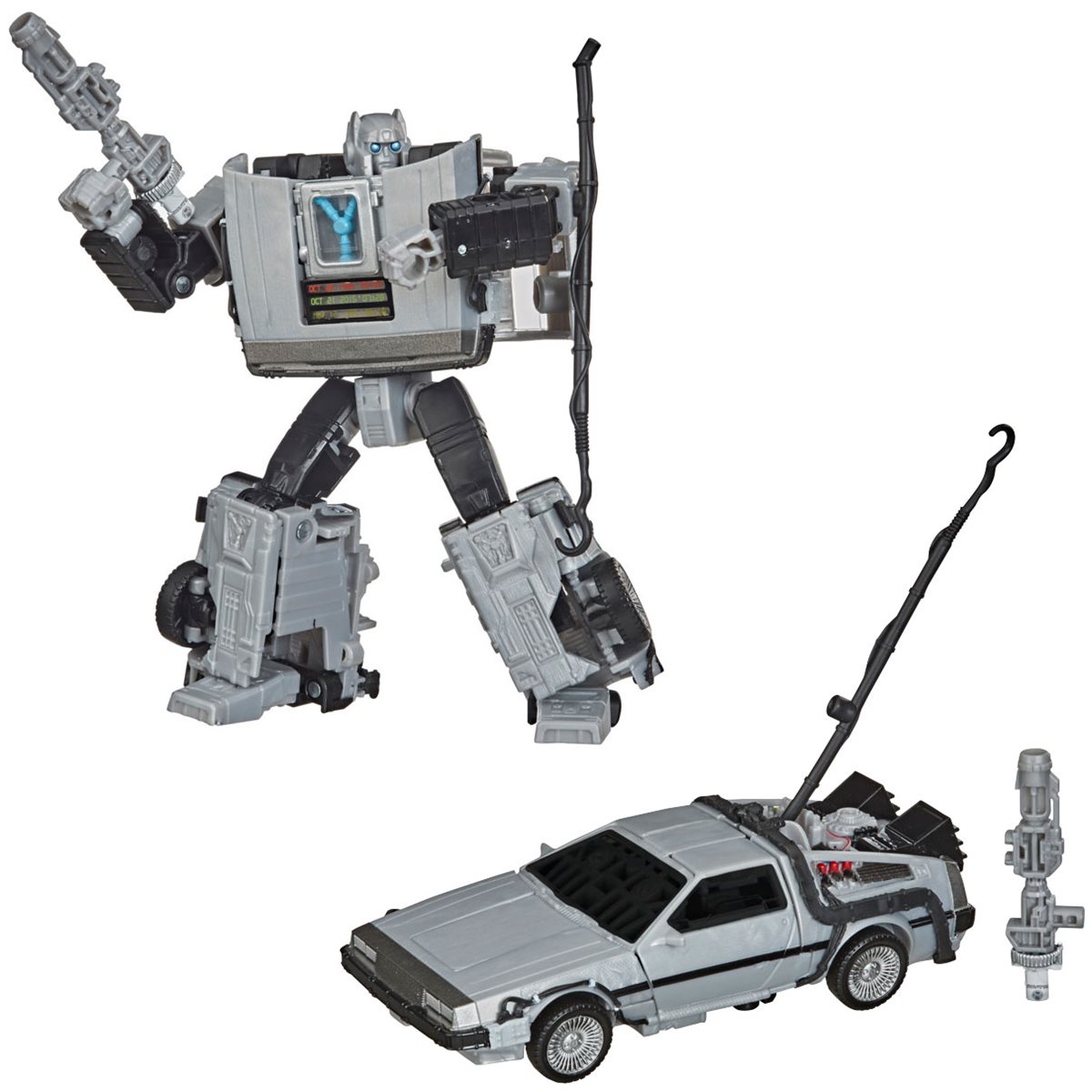 Bulletin for September 15, 2021
BBTS News: Spider-Man Marvel Legends, Warhammer 40k, Mortal Kombat, DC Multiverse, Jaws, Star Wars, Anime, NECA, Transformers & More!
——————————
NEW PRE-ORDERS
——————————
A tribute to the history of Marvel Super Heroes, the 6 inch Marvel Retro Collection features main Marvel characters with retro packaging and design. Each figure features multiple points of articulation, classically inspired details, and character-specific accessories. McFarlane has revealed eight new Warhammer 40k minifigures, including artist proof versions for fans to paint themselves. Reptile has joined the Mortal Kombat 1/12 scale action figure series from Storm Collectibles! NECA is thrilled to announce a new 8 inch clothed action figure featuring the licensed likeness of Richard Dreyfuss as Matt Hooper from the 1975 classic Jaws movie. Naruto fans can now imagine the biggest battles and missions with the 6.5 inch Naruto Anime Heroes figures which have over 16 points of articulation.
————————
NEW ARRIVALS
————————
NECA Ultimate figures are here! From Frankenstein and Back to the Future to The Predator, these action figures have all the joints fans expect with tons of accessories. From the My Hero Academia anime, Izuku Midoriya joins the Revoltech Amazing Yamaguchi figure series wearing his hero costume. Approximately 6 inches tall, Izuku features 28 points of articulation for extreme laying possibilities and includes a wide selection of accessories. This Studio Series 73 Leader Class Transformers: Revenge of the Fallen-inspired Grindor figure converts from robot mode to Sikorsky helicopter mode in 46 steps. These 3.75-inch Star Wars Retro Collection figures are detailed to resemble characters from the live-action The Mandalorian series on Disney Plus, with design and details inspired by Star Wars figures from the 1970s. NECA's first version of their DC Prop Replica line, the Batarang from the 1989 film, Batman.
Credits): Big Bad Toy Store
Re: News from sponsor BigBadToyStore – September 15 (2116451)
Posted by BigBadToyStore on Sep 22, 2021 1:49 PM CDT
Bulletin for September 22, 2021
BBTS News: Bandai Hobby, TMNT, Marvel Legends, EVA Mechagodzilla, Hot Toys, NECA, Persona, DC Multiverse, ThunderCats and more!
——————————
NEW PRE-ORDERS
——————————
Find the latest Bandai Model Kits including Gundam, Yu-Gi-Oh, Digimon and more! The last wave of Teenage Mutant Ninja Turtles ULTIMATES! brings you some of the most colorful cartoon characters. These highly poseable, custom-made luxury action figures stand 7 "tall and feature a variety of interchangeable parts and signature accessories! From Aoshima comes another collaboration combining Godzilla and Evangelion like never before! One One of the first in this new line of pre-painted, nesting model kits is Mechagodzilla in the Type-3 Kiryu EVA Unit-02 color scheme! Three Persona figma figures are back with Joker, Makoto Yuki and Yu Narukami. McFarlane presents yours. Favorite characters from The Princess Bride as an action figure! Showcasing the official likeness of Kurt Russell, NECA's Ultimate Station Survival Macready stands approximately 7 inches tall and is fully articulated. Features interchangeable heads and hands, spear gun flames, a fire effect, a bundle of dynamite, a spool of thread, a petri dish, a blood effect, a revolver and an ice ax. Add style to your collection. n with this Crash Test Dummy figure from Damtoys. Each figure features premium articulation and 5 pairs of interchangeable hands. Ideal for a custom 1/12 scale action figure.
————————
NEW ARRIVALS
————————
Autobot Ark switches from Ark ship mode to robot mode in 26 steps. Ship mode features a landing gear and a descending ramp. Install the included Optimus Prime and other micro figures inside the ship mode! Slithe and Captain Cracker from Super7's ThunderCats Ultimates line are here! Magneto, as he appeared in the X-Men: Age of Apocalypse comic, jumps into Medicom's MAFEX line of action figures! Magneto stands over 6 inches tall and includes a fabric cape with built-in loose threads. McFarlane's DC Multiverse Dr. Fate arrived with Ultra Articulation with up to 22 moving parts for full range and pose. From The Black Series, Jaxxon, Green Fur, Lepi and Rabbit's Foot Captain has arrived. Cowabunga, man! NECA's Donatello has arrived and at 1/4 scale! It is quite faithful to the movie and comes with a bo stick prop and interchangeable hands.
Re: News from sponsor BigBadToyStore – September 15 (2117097)
Posted by BigBadToyStore on Sep 29, 2021 at 2:10 p.m. CDT
Bulletin for September 29, 2021
BBTS News: George Lucas, Transformers, D&D, DC Multiverse, Godzilla, Anime, Marvel Legends, Pokemon, MAFEX and more!
——————————
NEW PRE-ORDERS
——————————
We pay homage to George Lucas and his remarkable achievements in cinema with a likeness of the director himself, dressed in the distinctive armor of an Imperial stormtrooper. NECA took inspiration from classic versions of action figures and reinterpreted them for new Dungeons & Dragons figures! McFarlane has five new DC Multiverse figures from Batman: Three Jokers! Everyone's favorite mouse, Mickey, joins Kaiyodo's Figure Complex Movie Revo line. This Mickey Mouse figure features the high level of articulation you expect from Revoltech figures and includes a host of accessories and interchangeable parts. Super7 is proud to present 2001: A Space Odyssey ULTIMATES! numbers: Astronaut Frank Poole, Astronaut Dave Bowman, Dr. Floyd and the Moon Watcher! A new line of 1/12 scale action figures is in the works! Each Futuristic Combat Soldiers figure features over 30 points of articulation and stands just over 6.5 inches tall, making them compatible with most 1/12 scale lines such as Marvel Legends, GI Joe , NECA, DC, McFarlane, and more!
————————
NEW ARRIVALS
————————
Proficient in martial arts and espionage, The Hand's ninjas are a force to be reckoned with. Five new X-Men Marvel Legends action figures have arrived featuring Legion, Iceman, Shadowcat, Sabretooth, and Rogue! Bandai Spirits Ichibansho is proud to announce their latest release of Godzilla vs. Kong: Godzilla! This figure is expertly designed and meticulously sculpted to resemble Godzilla from Godzilla vs. Kong. Godzilla is around 7.87 "tall and is seen in his popular pose. Aerith and Tifa are here in Play Arts Kai form from Final Fantasy VII Remake! From SHFiguarts comes Super Saiyan Full Power Son Goku, from the legendary" Dragon Ball Z. " In addition to his normal face, three other facial expression parts – smiley face, screaming face, and serious face – are included, as well as four pairs of hands. Kaiyodo's amazing giant hornet is back in stock! Each part is articulated, antennae to stinger. Articulated mandibles and mouthparts have been faithfully recreated. Based on the story of Batman: Hush, the MAFEX Hush is a highly detailed, fully poseable action figure. Hush includes a trench coat and several accessories of which 3 interchangeable sculpts the head.
Re: BigBadToyStore Sponsor News – Sep 15 (2117225)
Posted by YoungPrime on September 30, 2021 at 3:30 p.m. CDT
……………. So is Pipes and Slammer really part of Kingdom's Wave 4 or not?
Re: News from sponsor BigBadToyStore – September 15 (2117229)
Posted by BigBadToyStore on Sep 30, 2021 4:03 PM CDT
More information will be revealed later this year.