Cobra Kai season 4: can Daniel and Johnny make amends?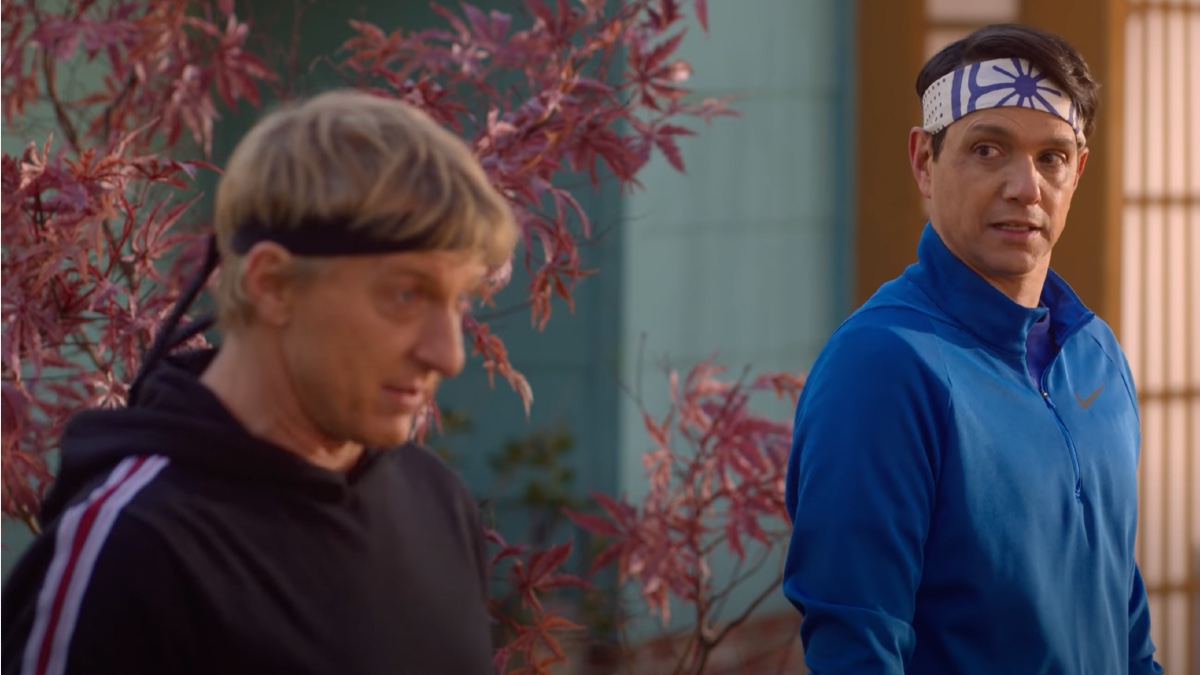 Aristotle said: "A common danger unites even the most bitter enemies. "In the next season 4 of Cobra Kai, Daniel LaRusso (Ralph Macchio) and Johnny Lawrence (William Zabka) could finally bury the hatchet, or the ax slash, in their fight to save the valley from the evil Sensei Kreese (Martin Kove) of Cobra Kai. At Netflix's global fan event, TUDUM, the latest preview of Cobra Kai revealed some clues as to where Season 4 will go. The next season of the breakout reboot kicked off on December 31 so fans can cure their New Year's hangover with a karate kid frenzy.
"A lot of us were enemies, but the rivalries don't last forever," Daniel-san says at the start of the new teaser. We knew at the end of Season 3 that the Miyagi-Do Dojo was going to unite with the Eagle Fang Dojo in the hope that their combined forces would be enough to defeat Cobra Kai. Daniel gave Johnny his questionable crane kick in the face at the 1984 All Valley karate tournament in the original film The Karate Kid. Cobra Kai has masterfully hidden his Easter eggs in plain sight throughout the series and for Season 4, this has been the arena for the next clash between rival dojos in the valley.
Throughout Season 3, Daniel and Johnny tested a truce, first in Episode 2 when they fought side by side in search of Robby (Tanner Buchanan) and again towards the end when have dinner with Ali (Elizabeth Shue) at the Encino. Oaks Country Club. From these interactions, Daniel and Johnny established that they can be enemies, setting up the ultimate "buddy movie" chemistry for the season ahead. Already in the teaser, the inevitable conflict between Miyagi-Do and Eagle Fang's tactics plays out to comedic proportions.
The new teaser also reiterates the return of Terry Silver (Thomas Ian Griffith), the original owner of the Cobra Kai Dojo and sponsor of the 1985 All Valley tournament. This was announced in Season 3 with a well-played Red Herring in the Kreese Vietnam flashback arc featuring Ponytail (Seth Kemp). Much like Steven Seagal, Silver is known for his ponytail, but in 'Nam flashback, young Silver (Nick Marini) had yet to embrace the affectation of the hairstyle. Now we know it's in honor of his fallen comrade. Back in May, following Season 3, Netflix released the teaser "Terry Silver Returns," which also focused on that signature ponytail.