Community Calendar 6/16-23 | Community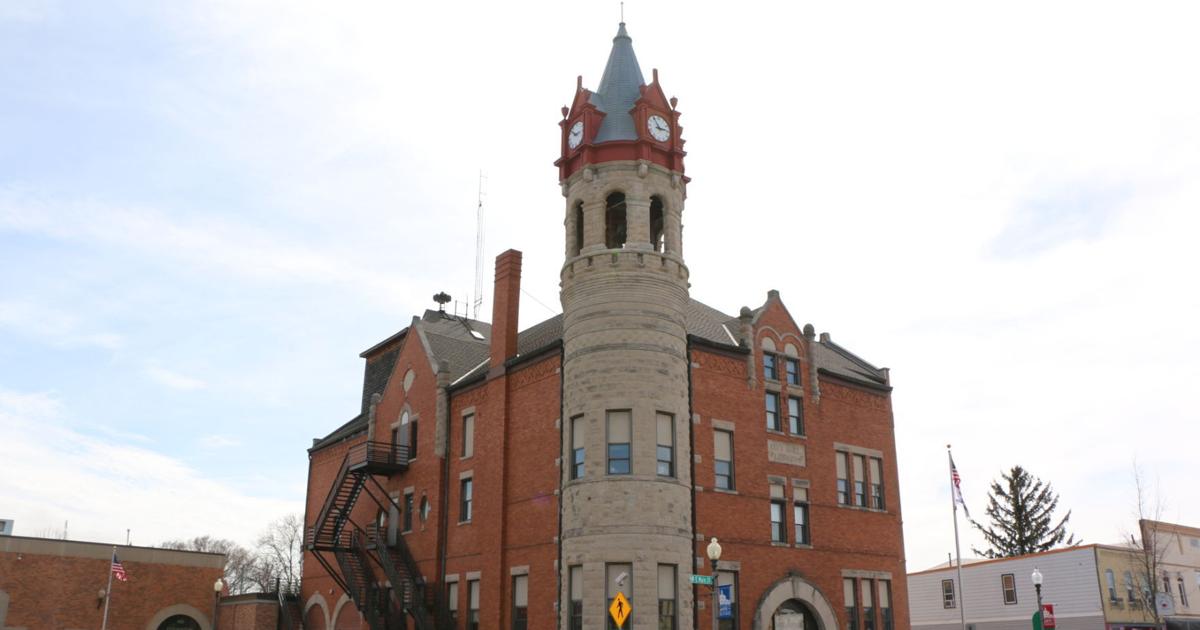 The following events must take place between Thursday June 16th and Thursday June 23rd.
Gazebo Muzikk – subject to grief
6-7:30 p.m. Thursday, June 16
Rotary Park, 324 S. Sixth St., Stoughton
These free public concerts are open to the public, with food and drink available for purchase. Visit gazebomusikk.com.
Son of Norway Bingo
5 p.m. Saturday. June 18
317 S. Page Street, Stoughton
A progressive bingo game as well as occasional 50-50 draws are offered. There will be food available after 5 p.m. and bingo starts at 6 p.m. Any bingo questions can be directed to Bingo Chair Becky Lunde at 608-205-2234. Anyone under 18 must be accompanied by an adult family member to play. Bingo is open to everyone.
American Legion Family Breakfast Fundraiser
7:30 a.m. to 11:30 a.m. Sunday, June 19
Stoughton American Legion Post 59, 803 N. Page St.
The Stoughton American Legion Post 59 will host a family breakfast fundraiser at the post, located at 803 N. Page St. The event will also include a basket raffle. It is open to the public and proceeds go to veterans and community programs. Tickets $10 for adults, $5 for children. The menu includes pancakes, French toast, hash browns, scrambled eggs, sausage patties, bacon, biscuits and gravy, coffee, orange juice and milk. The bar opens at 9 a.m.
Recurring events
Stoughton Historical Museum
The museum, located at 324 South Page St. is open every Saturday from 11 a.m. to 3 p.m. from May 21 through September 3. The new show this year is FFA. Fair for FFA graduates and juniors. The museum will be closed on June 25 for Pioneer Days. For more information, visit stooughtonhistoricalsociety.org.
Stoughton Farmers Market
Every Friday from May 6 to October 28 from 7 a.m. to 1 p.m. at Stoughton Plaza 10 W. Main St. The market offers products such as: vegetables, fruits, flowers, eggs, cheese blocks and Farmer John's cheese curds, beef, pork, lamb, supreme seafood, fresh bakery and lefse, jams, jellies, sauerkraut, pickles and other canned goods, honey, carpentry and furniture, cement statuary and garden art, rag rugs and knitted goods, soap, jewelry, candles and more.
Come see what we grow for you.
Bingo
6 p.m., Thursday
Stoughton VFW, Post No. 328, 200 Veterans Road.
Virtual music and motion time
9:30-9:50 a.m. Tuesday
Tuesday mornings for a story, songs and activities virtually on the Stoughton Public Library Facebook page.
Want even more fun? Kits will be available on the first of every month to make a prop for us to use at story time!
No registration required. Recommended for ages 2-6, but older and younger children are more than welcome!
Girl-2-Girl Afterschool Programs
Every other Monday
Girl-2-Girl programs, sponsored by Eyes of Hope Stoughton, connect middle and high school students with dedicated mentors in a cozy and fun after-school group at First Lutheran Church and United Methodist Church buildings.
Bi-weekly sessions focus on navigating common challenges such as "Navigating Homework", "Keeping Focus" and "Resilience", as well as a variety of creative activities.
High school programs provide students with assistance with community volunteer, employment, and college applications.
For more information, visit eyesofhopestoughtonwi.org/girl-2-girl-program or contact Laura Roeven at [email protected]
COCPR training
Each month, Stoughton Health offers two trainings in Compression-Only CPR, also known as Hands-Only CPR.
Appointments can be made the second Tuesday of the month from 2 p.m. to 5 p.m. and the third Wednesday of the month from 9 a.m. to 12 p.m.
Call (608) 877-3485 to schedule an appointment.
Qigong lessons online
Five Element QiGong's Jo Chern hosts virtual QiGong classes at 1 p.m. on Tuesdays.
For more information, visit fiveelementqigong.net and email Jo at: [email protected]
Tai Chi: In-Person Class
Mondays
Beginners: 10.30am-11.30am; Advanced: 1 p.m.-2 p.m.
Held at Stoughton Area Senior Center
The class slowly learns new things so you can start anytime. Learn the basics of tai chi, an exercise that can help you regain strength and improve your balance, increase your coordination and promote relaxation. Drop-ins are welcome
Cost: $10/per class or 4 classes for $36.
Friday fish fry
11 a.m. to 8 p.m. every Friday.
Lunch is on site. Dinner is take out.
Stoughton VFW Post #328, 200 Veterans Road.
Dial (608) 873-9042.
Stoughton Yoga Saturdays
11:15 a.m. to noon every Saturday.
Stoughton Yoga, 101 Silverado Dr., offers gentle, paid yoga every Saturday from 11:15 a.m. to noon for ages 14 and up. This is an inclusive and welcoming class, suitable for beginners and people who can't touch their toes! Pre-registration via email is required at in[email protected]
"The Research" Video Series
6:30 p.m. to 8 p.m. Tuesday evenings, June 28 to August 9
What are you looking for? Are you ready to know more? Join Chris Stefanick for this Tuesday night video series at St. Ann's Catholic Church. Everyone is welcome and childcare is provided. To register, contact Amy at 608-215-5197 or [email protected]