Covington Corner: The fountains are operational | Covington Lake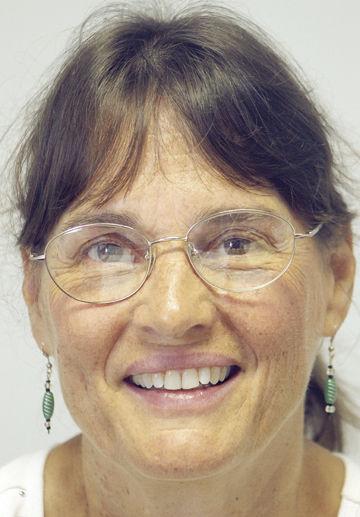 Well, summer is finally here and we are finally getting some summer afternoon rains that have helped spice up our lawns and our flower and vegetable beds. It was very dry here for a while which is unusual here. Our vegetable garden produces a lot of green beans, peppers and radishes with tomatoes just behind.
As the pond owners have noticed, the fountains are being repaired and replaced last week. I know everyone is so happy to see them work again. I just hope we can keep the fishing lines from getting caught in the engines and burning them.
Still no word on the situation of the swimming pool. All parties are working with Waccamaw Management to find a solution to the drain problem.
Sorry to hear of Ryan Dingle's passing. He lived on Covington Drive. My thoughts are with his family.
I heard that children were swimming in the ponds. It is not allowed and it is a real security issue. We have snapping turtles, we have had an alligator in the past and the water is runoff so it's full of fertilizers and chemicals. Our commitments do not allow anyone in the ponds or in the boats or kayaks for safety. The fishery should be taken and released for the same reasons.
Last Saturday was Garbage Pickup Day for Beautify Carolina Forest. We are short of volunteers due to vacations etc. and only one person came to help us last weekend. I would like more people to be proud of their community and come and help us once a month. We collect over 150 bags of trash every month on 25 miles of roads. We choose the second Friday, Saturday and Sunday of the month and you can contact us at [email protected]
Thanks again to John Wills and John Lopez of Covington Lake who choose the Covington Lake area to Gateway each month. All of our regular volunteers are greatly appreciated for their time and effort in keeping the beautiful Carolina Forest.
Work on Carolina Forest Boulevard is progressing and I have just learned that in July the county will begin work on the Postal Way extension. The developers are trying to get a zoning change for the lots along Postal Way to build more townhouses. Mr. Howard and Mr. DiSabato oppose the change, but several other Carolina Forest councilors (Mr. Vaught and Mr. Hardee) voted to approve it. Guess they weren't on Postal Way when the school buses are backed up from Carolina Forest Boulevard to the railroad tracks or you can't get out of Kroger Square because Renee is fully backed up. I think we have to wait until the infrastructure is there to support all the traffic.
The Friends of the Carolina Forest Library will be hosting their first post-pandemic book bag sale on June 18 from 9 a.m. to 6 p.m. Hope to see you there.
As a member of the scholarship committee with our president, Marian Parrotta, I would like to announce the winners of the Friends of Carolina Forest library high school scholarships. We were initially supposed to have two scholarships of $ 1000, but due to lack of spending during the pandemic, we decided to award five scholarships. The winners are Emma Dunn (CFHS), Kennedy Kimball (Academy of Arts, Science and Technology), Jack Fleming (Conway Christian School) and Fallon Tomlin and Ryley Bethle (Scholars Academy). All of these seniors live in the Carolina Forest area and will be entering college in the fall. Fallon Tomlin lives here in Covington Lake. Congratulations to all these deserving students and good luck in their future endeavors.
The Carolina Forest Library kicks off its summer programs on June 21 with children's sessions on Mondays, Wednesdays and Fridays at 11 a.m. It will be the same schedule all three days each week in the hope that different children can attend one session and keep the groups smaller. Adult activities will begin in the fall. Meeting rooms are now available for group meetings and masks are optional.
Tai Chi meets at the library on the first and third Tuesday at 10 a.m. There is no instructor, so more for people who already know Tai Chi.
Starting June 24 at 3 p.m., there will be a painting on canvas class for ages 15 and over. It will be once a month and the first will be a giraffe canvas. Registration is compulsory and places are limited.
Happy birthday to Kevin Korley (June 20), MaryAnn Kinnelly and John Lopez (June 22) and Ron Murphy (June 23).
Just a reminder: if you want to hear community news on Covington Lake, you need to sign up for TownSquare where you will receive an update on things going on in our neighborhood. Facebook is more for social events.
Happy Father's Day to all the dads out there. I have missed mine every day since he passed away over three years ago.
Expect to announce events or news in the neighborhood. Write to me at [email protected]