GSPACC Update | Severna Park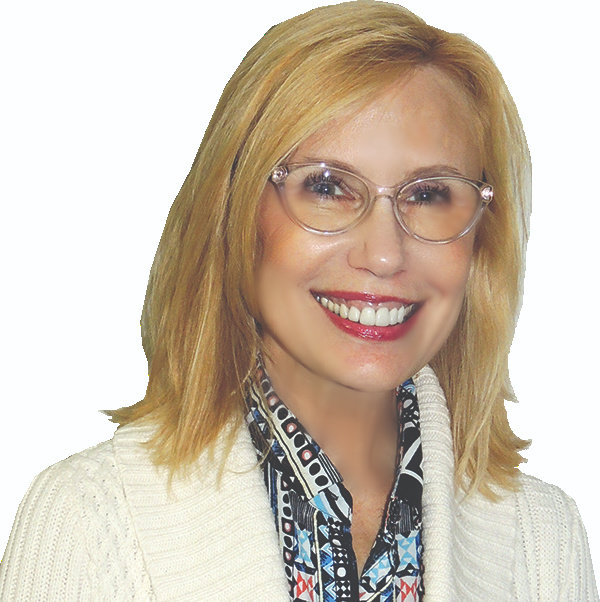 By Liz League l CEO, GSPACC
Please warmly welcome our new members: Anne Arundel County Sheriff's Office, Betsie Russell Real Estate Consulting, Kick Connection Inc., Heart To Beat LLC, Strong. Bold. Sain., Lisa Dickstein LLC, Macaroni KID Pasadena / Severna Park, and Neat wall-mounted TV. Thank you to our renewed members for keeping us "Chamber Strong!" "
We kicked off the month with a ribbon cutting celebrating the launch of the new business of Lisa's Cakepops – cake pop decoration kits. There are six themed kits available: monster, mermaid, birthday, galaxy, unicorn, and princess, and are perfect as crafts, gifts, and more. And they're deliciously gluten-free and nut-free.
We also kicked off the month with a multi-bedroom fall party held at the lovely Walden Country Club. The guests enjoyed the good food and a lovely evening. Proceeds from the cornhole tournament benefited the Life of Joy Foundation for Mental Health.
Our next ribbon cut was for Rockbridge Academy in Crownsville. The ceremony was in honor of the school's unification into one campus and the new basketball court donated by parents. The academy purchased the facility at Indian Creek School, which gave them much more space to have all classes on one campus.
We then hosted a ribbon cutting celebrating the inauguration of Connection kick new location in Millersville. Owner Carlos patalinghug introduced her whole family including her talented adult children who are the professional singing group JAGMAC. After their performance, we enjoyed several martial arts demonstrations. In Carlos' 32 years of being in a martial arts school, he has earned thousands of black belts.
The Learn & Lead Committee, chaired by Jenn Triplett of the Treebranch group and Larry Sells of Larry Sells Consulting, organized a "Center Stage" event profiling Stacey Cassidy of Savvy Consign. It was so interesting getting to know Stacey and her reasons for starting her successful business (left the corporate world), her challenges (staffing) and how she has helped other consignment stores with their business plans. She works hard to make sure her clothing and household items inventory is in pristine condition and marketable. We are so lucky to have this wonderful business in our community.
Ashley Reed, Owner of Face it! Salon and Spa hosted a First Cup Club coffee in their beautiful Severna Park lounge. The Successful Women in Business group took a tour of the space and saw the salt room, its massage and treatment rooms, and discovered its eco-friendly products for hair and skin care. Stay tuned to its major expansion plans!
A ribbon cut was held to celebrate the inauguration of Eagle title new office in Severna Park. Eagle Title is owned by the attorneys of Liff, Walsh and Simmons LLC, and is one of the fastest growing securities companies in the Central Atlantic region. Congratulations on your new location!
We were delighted to participate in our local Shoptoberfest event, which took place at Park Plaza on Saturday October 23. We started the morning with a little rain and a dark sky, but the clouds opened up and the sun shone most of the day.
The event brought together 56 local businesses and nonprofits, and families flocked to meet them, do a little "trump or treat" and watch music, martial arts demonstrations and more. Our gold sponsors were Landmark Roofing, the Jing Ying Institute of Kung Fu & Tai Chi, and Kogen Dojo. Each Gold Sponsor has donated $ 500 to the charity of their choice. Landmark Roofing presented a check to CASA, Maryland. CASA is a court-appointed special advocate who helps abused and neglected children find safe and permanent homes. The Jing Ying Institute of Kung Fu & Tai Chi donated to Bernie House, a non-profit organization that provides a unique halfway house for women leaving abusive situations. Kogen Dojo donated to Burgers and groups for suicide prevention, a grassroots non-profit organization founded by Ann and Ethan Brennan.
The silver sponsors were Griswold Home Care and Spring arbor in Severna Park. The bronze sponsors were Franklin's Toys, M&T Bank and Fieldstone Animal Inn. Many thanks also to Continental Realty / Plaza Park for their sponsorship of events.
Save the date for our Tree Lighting and House Open House event on Friday December 3rd. We will have entertainment, cookies and hot apple cider, Santa Claus, the Grinch and more.
We are working on the fantastic Taste and Sip event, which will be held at the Chartwell Golf and Country Club on December 9 from 6:00 p.m. to 9:00 p.m. This event brings our restaurants, caterers, liquor stores and bakeries together under one roof so you can taste and sip throughout the evening. The presenting sponsor is the Century 21 New Millennium Team Matt Wyble.
As always, please visit www.gspacc.com for more information about the chamber and our activities. You can also email me at [email protected] or call 410-647-3900. And don't forget to shop local and donate local to support our wonderful businesses and nonprofits!