Jack's 'Walk Of Shame' Raised $ 5,634 For Centerpointe | KLIN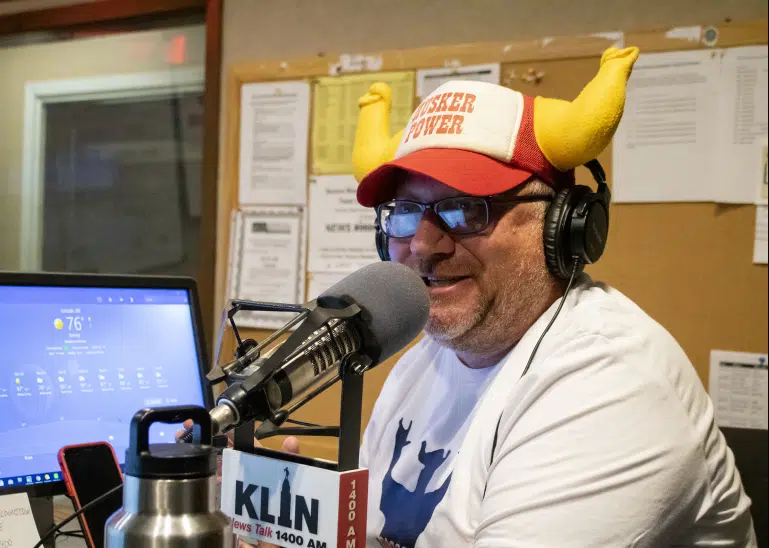 KLIN's Jack Mitchell Walk of Shame raised $ 5,634.22 in donations to benefit mental health awareness and care provided by Centerpointe in Lincoln.
These sponsors contributed to the success of the event:
Heartland Optical – donated money and also gave Jack prescription sunglasses for the ride
Runza – ($ 150 for each Runza stopped and Jack hit 4)
Berry Law – Jack stopped by and did 22 push-ups with Berry Law staff in honor of the 22 veterans lost to suicide daily
Fleet Feet – gave Jack new socks and shoes
Red Door Realty – surprised Jack with a fat Jack when he pulled over
MoMo Ristorante – Jack stopped by our studio sponsor to learn how to throw a pizza crust by hand
Swanson Martial Arts – Taught Jack How To Break A Plank
TO Haas – taught Jack how to change a tire at the 27th & Pine Lake location
City of Lincoln staff – the mayor presented Jack with a corsage at Sunken Gardens and gave him a check that City of Lincoln staff had pooled to raise money for
Tavern on the Square – our ending celebration location, gave Jack a free celebratory drink
Last Friday, Jack's successfully completed a 25 mile walk through Lincoln that started at 7 a.m. at the KLIN studio at 44th and O. It ended at the Tavern on the Square in Haymarket around 5:45 p.m.