Marilyn Louise Francis Singer | Obituary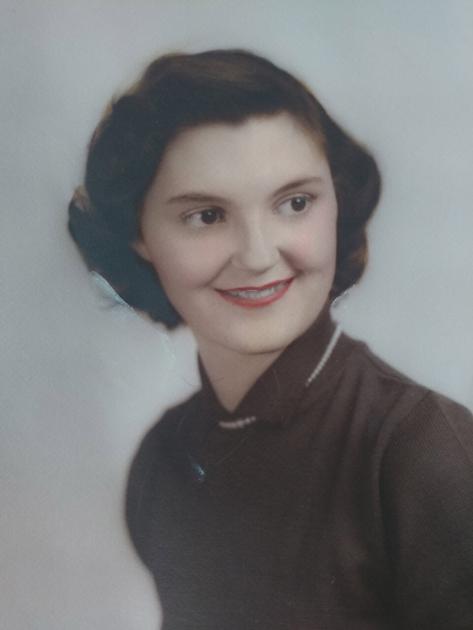 Marilyn louise Francis Singer
Member of the Northside Christian Church
Marilyn Louise Francis Singer, 83, died on Tuesday, May 25, 2021 at Saint-Joseph Hospital in Lexington. Born in 1937 in Eubank, Kentucky to William and Velma Francis, she was predeceased by her 56-year-old husband, William Stewart Singer. She is survived by her sister, Suzanne Jones (Curt). Ms. Singer will be fondly remembered for her three children, Polly Singer Eardley (Keith), William Dwight Jon Singer (Mary) and David Mark Singer. His five grandchildren, Emmaline Singer, Agatha Singer, Ben Singer, Beckham Singer and Barkley Singer. Ms. Singer is also survived by two nieces, Natalie and Katie, and her nephews, Nathan and Tanner. She had many beloved aunts, uncles and cousins ​​who preceded her in death.
Marilyn graduated in 1955 from Lafayette High School and attended the University of Kentucky. She has worked at GMAC, the Kentucky Horse Park Museum, and the Georgetown Graphic. Her main jobs, however, were as a wife, mother and housewife. She was a partner in the family business Osborne Farms. She was active in the community participating in Georgetown Woman's Club, Herb Club, Georgetown Choral Society, Homemakers, Garth PTA, and Scott County Republican Women's Club. Marilyn was an active and life member of Northside Christian Church, also singing in the choir. She was also an active member of Spindletop.
More recently, she has actively participated in Tai Chi and has enjoyed this form of exercise. She loved to sing, watch musicals, good food and classes. One of his favorite classes was basketry. Marilyn loved to attend housewives' meetings and spend time with her friends. Marilyn has had many beloved pets during her life and adored animals. She loved living in Georgetown for 60 years and valued her community. While Marilyn faced many health issues, she appreciated her independence, she never gave up, she was a very determined person who always kept moving forward and never gave in.
Visitations will be held on Friday, May 28, 2021 from 5 p.m. to 8 p.m. at the Tucker, Yocum & Wilson Funeral Home. Funeral services will be held at 11 a.m. on Saturday, May 29, 2021 also at Tucker, Yocum & Wilson Funeral Home with Minister Nic Skinner officiating. Interment will follow at Georgetown Cemetery where bearers will be Barkley Singer, Ben Singer, Beckham Singer, Nathan Jones, Curt Jones and Wayne Robey. Stanley Hughes will serve as honorary porter. The directives requested by Governor Beshear will be in place. Memories and condolences can be expressed online to the family at www.tuckeryocumandwilson.com.
To send flowers to the family

by Marilyn Louise Singer

, please visit Tribute Store.