Pandemic Challenge of Seniors' Centers: Keeping Seniors Engaged and Active | Richmond and Hopkinton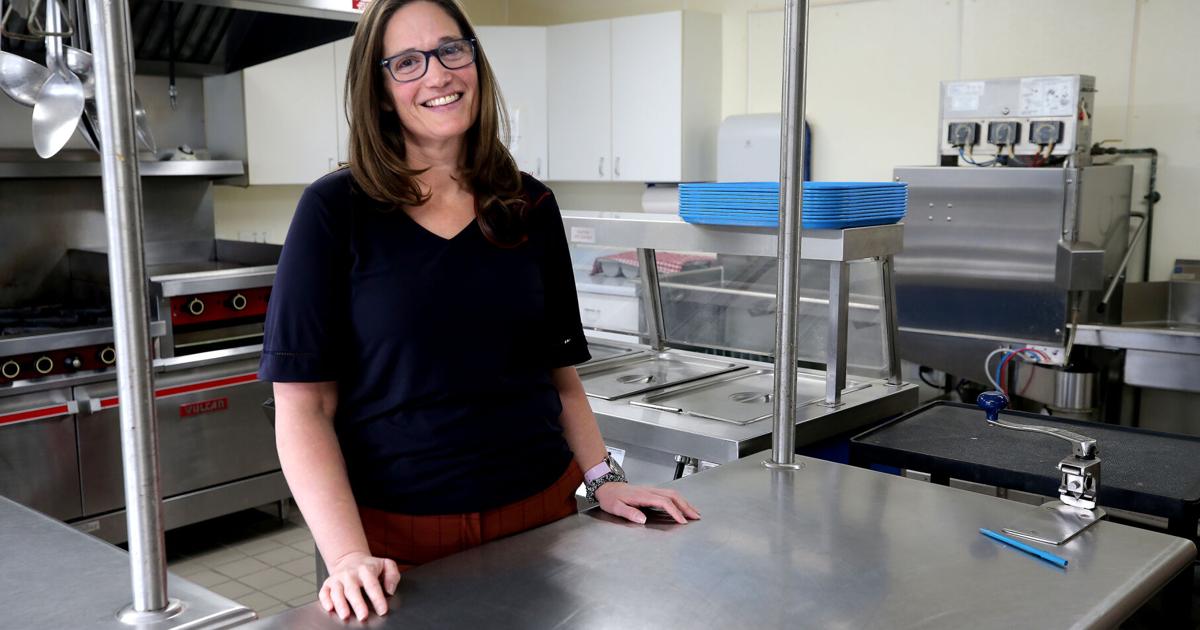 Developing healthy relationships remains at the heart of the work of the three centers for the elderly in the Chariho region, pandemic or not. But now, as the second winter of the coronavirus pandemic begins, with a new variant looming, keeping those connections has become all the more crucial.
"Isolation is a huge factor," said Michelle Vekakis, director of the Charlestown Senior Center, in a telephone interview a week before Christmas when she discussed the impact of the pandemic on the center and its approximately 380 members. "There is a greater need than ever to keep people active and engaged. "
While keeping an eye out for the newer omicron variant, Vekakis said, she and center employees will continue to offer on-site catering services for lunches five days a week as well as a number of activities and programs for their members. Unless the new variant requires updates.
"We are constantly changing the way we do things," she explained. "We want to continue to offer whatever we can, but we want to keep people safe. The most important thing is to let people know that they are being taken care of."
Returning to the height of the pandemic, she said, the center offered "one hundred percent curbside pickups" for meals, but started offering lunch on site in July.
They also offered virtual fitness classes, she said, until they could move classes like yoga, tai chi, and zumba safely indoors … or even to outside.
"We are offering something called 'Yoga in Motion'," said Vekakis, a program that incorporates the whole of Ninigret Park and involves walking and walking.
"We want people to know that we are here," she said. "We want them to contact us."
Vekakis said visitors to the center are not required to be residents of Charlestown to attend classes and programs. People who enjoy playing Scrabble, cribbage, bridge or Mah Jong come from all over the region, she said.
"In fact," she added with a chuckle, "we have a group that we call 'Center Hoppers' and we love them. They travel from center to center depending on the games they play."
Vekakis said the center regularly sees around 350 to 380 people and also helps facilitate the Meals on Wheels program, which delivers meals to people in the area.
Meghan Grady, executive director of Providence-based Meals on Wheels of Rhode Island, said the organization was delivering about 4,000 meals a day statewide during the height of the pandemic.
"Our mission is to meet the nutritional and other special needs of the elderly and other eligible populations in order to help them maintain their independent lifestyles," Grady said in a telephone interview.
Meals on Wheels delivers about 34 meals five days a week to Charlestown, she said, noting it's not just food delivered.
"We don't just deliver delicious meals," she said, "we provide a chance for socialization and it's a way to have a security check."
"At the height of the pandemic," she said, "sometimes the person delivering the meal was the only person she saw. It helped them feel safe."
"Delivery people were heroes of the pandemic," Grady said, "especially for the housebound… they're always so grateful".
Grady said she and Vekakis keep in close contact and do everything possible to be aware of those in need in towns and villages in South County.
"We also welcome volunteers," said Grady, who directs those interested to the website (https://www.rimeals.org) if they wish to help.
At the Richmond Senior Center, located on the second floor of the police station, President Dennis McGinity said things were "getting back to normal," but certainly not full programming before the pandemic.
"We've lost so many members over the last year. We don't want to put people at risk, especially now with this new variant," said McGinity, who writes a monthly membership newsletter for her members and points out the importance of sharing information.
"I try to give the members as much information as possible," he said, "and I answer a lot of questions."
Although the center held its annual holiday gathering in mid-December, he said, and it was "nice to get together to talk and see people we haven't seen for a long time." , he is increasingly reluctant now with the increase in currently reported COVID cases.
As with the Charlestown Senior Center, people don't have to be city residents to participate in the centre's activities, he added.
"Just fifty years or more," he said. "I have a member in Florida, snowbirds in Arizona and others who live in Exeter, West Greenwich and even Warwick."
"Our goal in the city of Richmond is to one day have a community center for the elderly," he added. "I know it's a huge expense, but it would be nice to be flat so people don't have to go up the stairs."
"We have such great people," he added. "We are doing our best with what we have."
Like other senior centers, Richmond works with Meghan Grady at Meals on Wheels and serves as a drop-off center. About 25 people are currently served.
At the Hopkinton Senior Center, Director Mary Sawyer also answers phone calls, stays in touch with other senior centers and the Rhode Island Department of Elderly Affairs, and helps people connect with the agencies best suited to their needs. needs. They also offer a program called "Senior Health Check" on the first Thursday of every month.
At the height of the pandemic, she said, in addition to helping with immunization programs, "we spoke to a lot of people and spent a lot of time on the phone."
"We used to be a meal site," Sawyer said, but when the numbers went down and there weren't enough seniors asking for daily meals, they changed their approach and now offer lunch at take out once a week as part of a program called "take out Thursdays." . "
Area restaurants like Lucky House, Main Street Pizza and Pete's Grocery have been "just wonderful," she said, noting that the center also has a relationship with Meals on Wheels.
Sawyer said the Hopkinton Center is a less "traditional" senior center due to the size of its membership and serves more as a resource center that offers many recreation programs. The center offers bingo, Tai Chi lessons and has a monthly pot luck. There are also two to three field trips and other "special activities".
Throughout the pandemic, she added, she has heard of one need more than any other, and it is a need that remains acute.
"Transportation," Sawyer said. "People have to find ways to get to the hospital and to doctor's appointments."
There is good news on this front, she added.
"I spoke to the RIDOT coordinator about the bus transportation," Sawyer said. "I'm excited about it."