Premier League Club Southampton FC secures Learncrypto.com sponsorship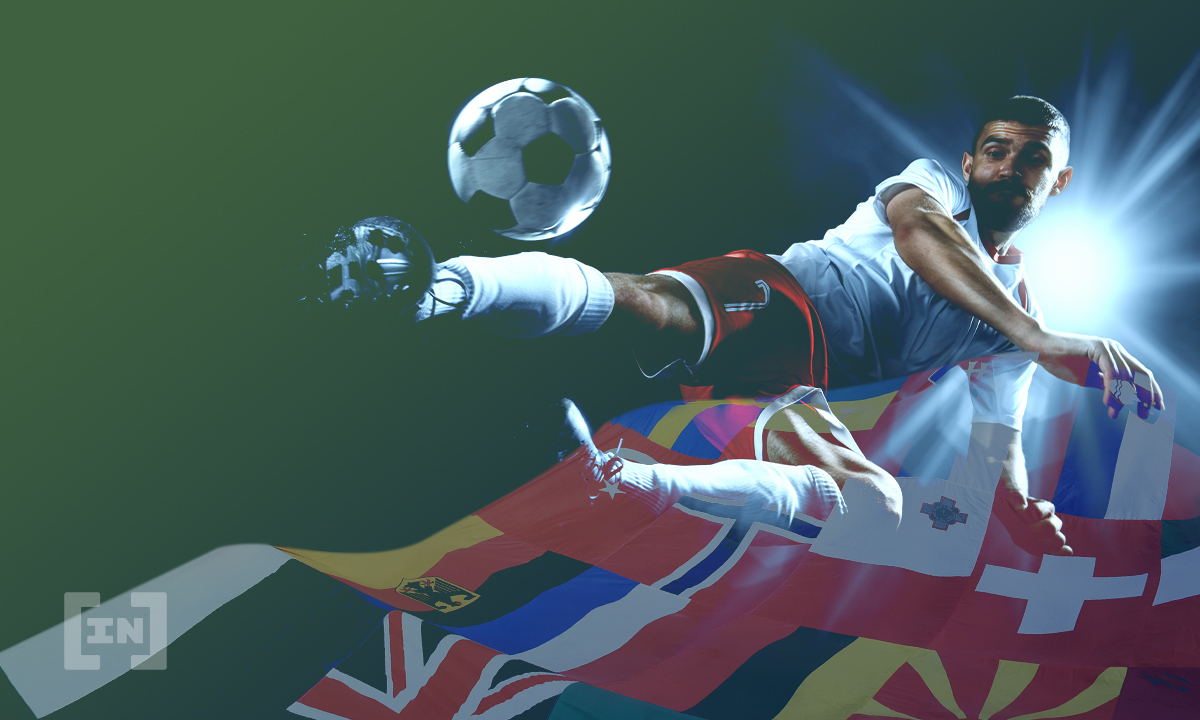 A non-profit website called learncrypto.com has signed an agreement with Southampton Football Club to sponsor the First and B teams training kit.
Learncrytpo.com, a non-profit crypto education website funded in part by the Yolo Group, will sponsor the Southampton FC First and B teams training kits, which will be seen for the first time when Southampton takes on Wolverhampton Wanderers Sunday. Southampton's main sponsor Sportsbet.io also partially funds learncrypto.com.
Learncrypto.com seeks to make cryptocurrency accessible to everyone, by allowing users to access courses offering information on blockchain and cryptocurrency. Sarah Batter, Director of Marketing and Partnerships at Southampton, expressed the club's support for learncrypto's work to give confidence and foundational knowledge to those who wish to explore the crypto world in the future. Southampton has started exploring fintech sponsorships since April 2021 and has announced a three-year extension of its contract with The Coingaming Group, Yolo's former designation. The deal has been called the biggest deal in club history.
Crypto awareness in the English Premier League is increasing. In August 2021, Watford Football Club, another top English team, included a Dogecoin logo on the sleeve, an initiative that was part of a sponsorship deal with gambling company Stake.com. Watford also sports a Shibu Inu logo on its shirts, due to a deal made with Stake.com, a crypto casino and sports betting platform. The previous season, Watford sported the bitcoin logo on his shirt sleeve. Australian cryptocurrency exchange CoinJar is sponsoring the jersey of newly promoted club Brentford for the 2021/22 Premier League season. Arsenal FC, Aston Villa FC, Everton FC, Leeds and Manchester City have all launched Fan Tokens for the 2021/22 season to allow holders to access the benefits of fan membership, such as voting on club decisions, rewards and unique experiences.
These tokens are fungible, which means they can be exchanged for sports club merchandise, for example, just like fiat currency. Fan Tokens derive their value from the value fans place on the opportunity to participate in club activities and earn rewards.
Crypto takes off in the sports industry
Southampton's partnership with learncrypto comes at a time when cryptocurrency companies are investing in sponsorship of sports teams and brands, reaching a wider audience through exposure to a global fan base of sports teams. More recently, FTX and F1 Team Mercedes entered into a multi-season agreement to ensure FTX's exposure to the global F1 audience by displaying the FTX logo on Team Mercedes cars and drivers. The Ultimate Fighting Championship, America's mixed martial arts organization, also recently struck a deal with Crypto.com worth $ 175 million. Such sponsorship arrangements have come under close scrutiny by government regulators for the promotion of emerging financial products.
Regulators are starting to expand their regulatory oversight to also encompass crypto game companies.
What do you think of this topic? Write to us and tell us!
Disclaimer
All information on our website is posted in good faith and for general information purposes only. Any action that the reader takes on the information found on our website is strictly at his own risk.