The Wigan entrepreneur brothers celebrate the first year of their sports bar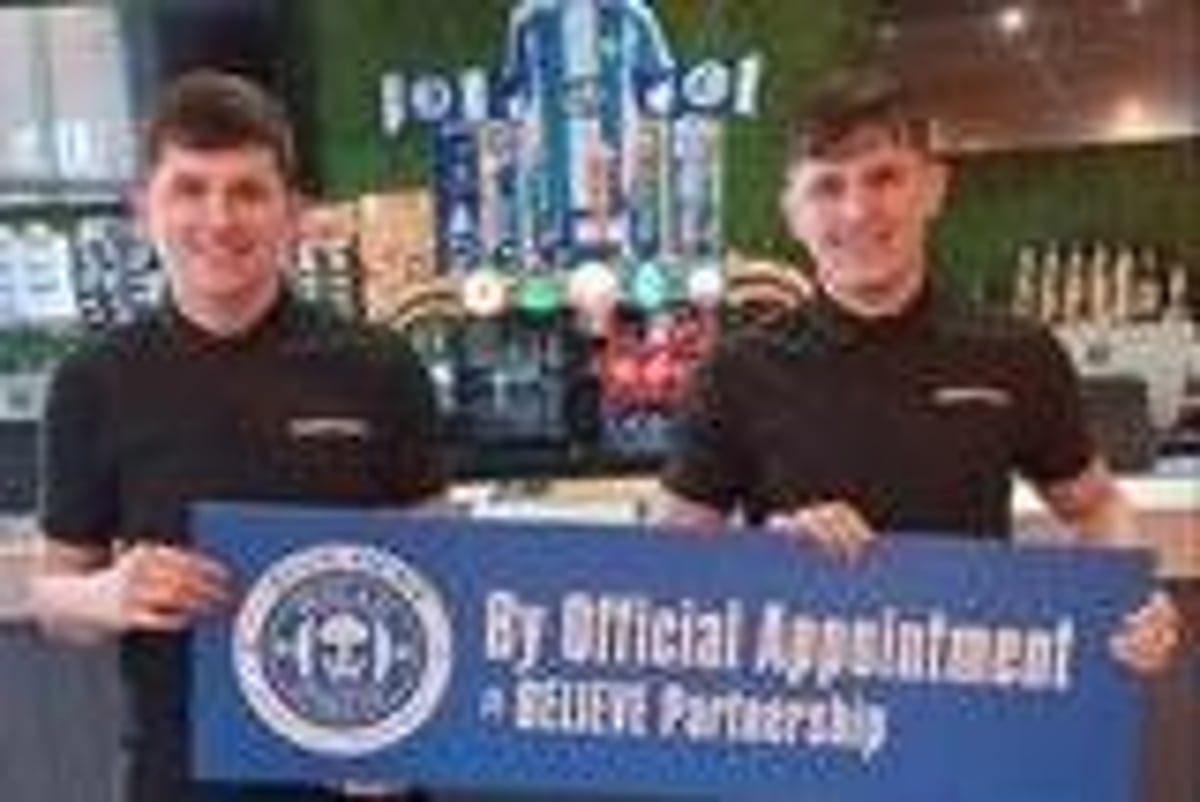 University students Bradd and Lucas Parfitt actually launched Andertons, based on Anderton Street in Ince, during lockdown in 2020.
Although it shares a name with the street it is based on, the business is named after their grandparents Helen and Norman Anderton.
When Bradd's martial arts business collapsed during the pandemic, leaving him with no money to pay his rent, he decided to open a gated food kitchen with his brother Lucas.
Read more
Read more
Staff at a Wigan-based software company cycle 265 miles in 24 hours to raise money for…
The brothers said, "By maxing out our personal credit cards at 33% interest, we bought used equipment and started a 'dark kitchen'.
"Our thinking behind it was to create something during lockdown that people looked forward to and also needed while they struggled to get out of the house.
"It was very risky, but it paid off."
Inside Andertons new sports bar with football fans and customers.
The business began to grow after launching on the Just Eat app, which saw them earn £5,000 a week when they were 20.
They both dropped out of college and decided to pursue the adventure full-time.
But realizing the lockdown wouldn't last forever, they decided to find a new location for people to dine.
In May last year, they took out a lease for their current premises, despite having a bad track record of failing businesses, and prepared for Euro 2021.
Bradd and Lucas Parfitt pictured at DW Stadium, home of the Latics.
Andertons was officially launched last June, but after struggling to attract customers the brothers rebranded it as a sports bar and sponsored Wigan Athletic goalkeeper Ben Amos.
Bradd, 22, said: "We had a vision to build for a community and experience that needed a dedicated bar.
"Lucas has a huge passion for the Latics, so we jumped at the chance to sponsor a player and then it all went from there."
They said: "Once we bought SkySports and BT Sport in conjunction with the Latics deal, we saw a massive shift in fans coming to the bar for the 'ultimate match day experience'.
Andertons Sports Bar, owned by Bradd and Lucas Parfitt.
"Since April 2022, we have been proud partners of Wigan Athletic.
"Thank you to all customers for their support.
"We intend to grow in the future and hopefully help bring Wigan town center back to its former glory."