Vermont Jazz Center kicks off the season with an organ trio | Arts and culture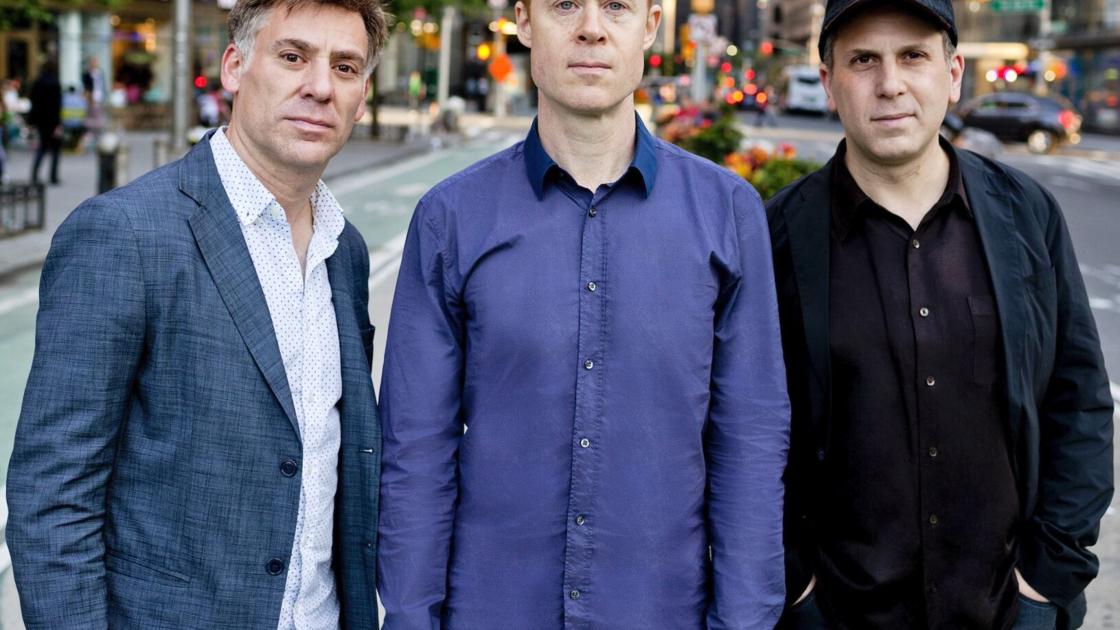 BRATTLEBORO – Saturday at 8 p.m., the Vermont Jazz Center kicks off its 2021-2022 concert season with a bang by presenting the vibrant organ trio of Larry Goldings, Peter Bernstein and Bill Stewart, called "the best organ trio of the last decade "by the New York Times.
To respect the health concerns of our community, the jazz center asks all participants to be vaccinated and masked. In addition, the in-person hearing will be limited to 50% of its capacity. Catching this high-level group in downtown Brattleboro is a rare experience; this concert has been planned for three years, postponed twice due to the pandemic.
The Goldings / Bernstein / Steward Organ Trio has been called "one of the best small groups in jazz today" by JazzTimes magazine and "the oldest and most virtuoso organ trio in existence" by SFJazz. Together for 30 years now, they have recorded more than a dozen albums and given hundreds of concerts in festivals and famous places around the world. Their groovy repertoire celebrates the funky sounds of the organ trio; influences include Larry Young, Jimmy Smith and Jack McDuff. But this trio is distinguished by brilliant musicality, an ability to play difficult music and make it sound easily, and a commitment to groove in any tempo or style.
The whole is a real collective. Musicians share a sense of mutual respect, function and contribution. They know their roles, but they understand that at any time there may be a shift in focus and the need to change. Drummer Bill Stewart, for example, is a key piece providing funky, propulsive forward movement. But the three instruments fulfill a complementary and locked rhythmic function. Their unity, blending and emphasis on rhythm results in a high feeling for each song.
Guitarist Peter Bernstein has a deep connection to the Vermont Jazz Center. In 1983, at the age of 15, he participated in one of the first iterations of the Summer Jazz Workshop at the Vermont Jazz Center. At the time, he thought "the coolest thing in the world was to play for free." He felt that by working with the founder of the jazz center, Attila Zoller, he would familiarize himself with this genre. But Zoller's message to Bernstein was "first you have to play tunes and play on time, then you can play for free".
Years later, while Bernstein was on tour with great saxophonist Lou Donaldson, Zoller came to a concert and asked Bernstein "what happened to playing for free?" His response was "I'm still working on the basics, man." Since then, Bernstein has become one of the true masters of his instrument, especially in the style influenced by the bebop.
Larry Goldings on the Hammond organ is perhaps best known for his close collaboration with James Taylor, with whom he tours constantly. But his contributions to many genres, including funk, pop and electronic music, are prolific. Over the years, Goldings has performed and recorded with John Scofield, Michael Brecker, Jim Hall, Maceo Parker, Madeleine Peyroux, Pat Metheny and pop artists Taylor and John Mayer. In 2007, Goldings, Jack DeJohnette and John Scofield received a Grammy nomination for Best Jazz Instrumental Album for their recording Trio Beyond: Saudades.
Drummer / songwriter Bill Stewart established himself on the scene in 1990 as the rhythmic force behind guitarist John Scofield. Stewart has also recorded extensively with Pat Metheny, John Patitucci, Bill Charlap, Wycliffe Gordon, Martial Solal, Pat Martino, Chris Potter, Maceo Parker, Kevin Hays, Joe Lovano, Joshua Redman, Charlie Haden, Steve Wilson, Marc Copland, Don Grolnick , Nicholas Payton, Joe Henderson and many others and has also released 11 albums as a leader.
The Jazz Center is grateful for the generosity of long-term support from guitarist / pianist / singer Chris Welles, sponsor of this concert. Chris himself is an excellent musician working in the Boston area with the Outrageous Fortune group. He is mentored by Sheila Jordan and, in that capacity, became a member of the Vermont Jazz Center Summer Jazz Workshop community. The advertisement is underwritten by The Commons and The Brattleboro Reformer. The center is also grateful to the Vermont Arts Council, the Vermont Humanities Council and the New England Foundation of the Arts for their support and increased efforts to stabilize the existence of arts organizations during the pandemic.
Admission to the in-person event is offered on a sliding fee scale of $ 20 to $ 40 per person and will be limited to 120 attendees. The online broadcast of this concert will be offered free of charge, but donations are welcome and are just a click away. Please give generously and support the live music. Access to the online event is available at vtjazz.org and at facebook.com/VermontJazzCenter/live.
Tickets for the show in person: $ 20 + general admission; available online at vtjazz.org, by email at [email protected] and at In the Moment in Brattleboro. Access for people with disabilities is available by sending an email to [email protected]
Eugene Uman is the director of the Vermont Jazz Center in Brattleboro.